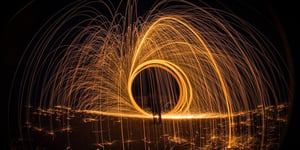 With a new year comes the optimism that we have new opportunities to perhaps fix the things that didn't go as we planned last year and improve upon the things that went well. It is a clean slate, a new beginning!
There is something inspiring about a fresh start that encourages all of us to do our best. We can make a positive difference in the lives of others if we get the right mindset. Here we are with a brand year ahead of us, and we encourage each of you to do just that—be a positive influence on all those around you.
From all of us at XK3 we wish each of you a prosperous New Year. We hope that you will not only meet but exceed the goals you have set for yourselves.
Cheers!
XK3 Team